Greetings
We provide "Best One" with our unique technology and development capabilities
We pursue Clean Technology.
Our unique design, procurement, manufacturing, and commissioning of semiconductor manufacturing equipment contribute to society by pursuing clean technologies to reduce environmental load.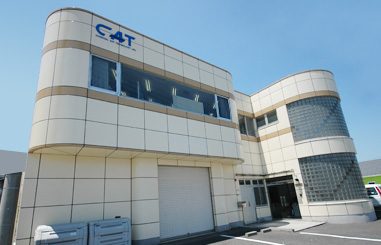 Company Profile
Name
Chemical Art Technology Inc.
Establishment
March, 1991
Capital stock
JPY 96 million yen
Head office
〒243-0812 15-32, Tsumadakita 3-Chome, Atsugi-shi, Kanagawa
Tel: 046-225-3780
Fax: 046-225-3782
Business content
Semiconductor manufacturing equipment design, manufacturing, development, and process evaluation
Main bank
Sumitomo Mitsui Bank Atsugi Branch
Yokohama Bank Atsugi Branch
Hiratsuka Shinkin Bank Tsumada Branch
Major business partners
(honorifics omitted, in Japanese syllabary order)
Canon Inc.
Kurabo Industries Ltd.
Shin-Etsu Handotai Co., Ltd.
Sony Corporation
PRE-TECH CO.,LTD. etc.
Map